I got far enough along now with it to make a new thread. Old thread (16V Turbo) here:
http://forums.turbobricks.com/showthread.php?t=165886&page=23
Short recap, I got the car in 2008 with the purpose of putting a V12 engine in it, but due to lack of working space or even a garage I decided to turbocharge it. It's a 745 GLT so it had a 16V engine already. After years the itch to put a V12 in there was still there and now I have a garage and enough space to do it. Then this showed up: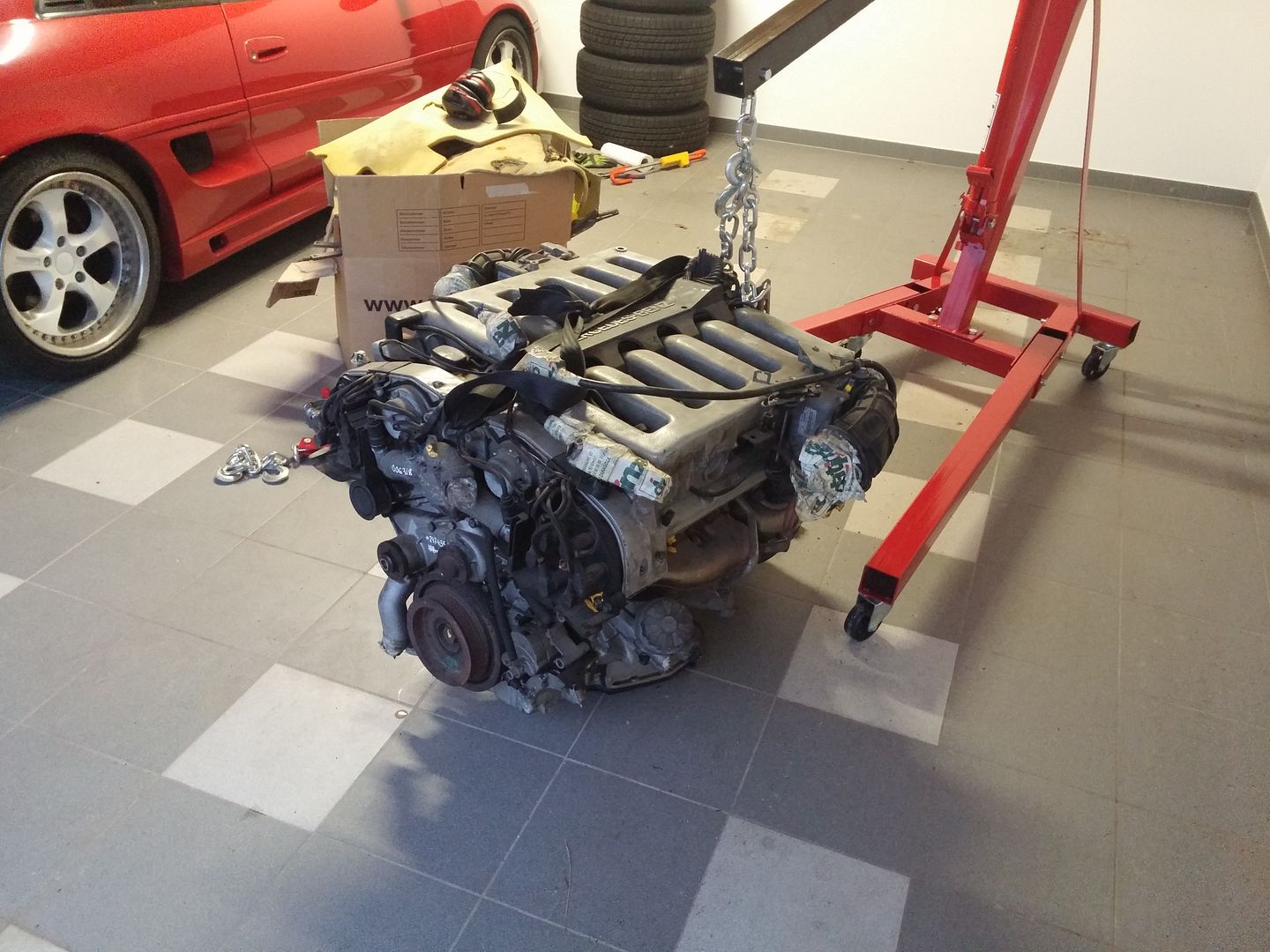 It's a Mercedes M120 engine. 6.0 Liter 48 valve V12 out of a 1992 S600. It's good for 408hp and about 600Nm of torque. I wanted to put a manual transmission behind it initially, but that would complicate things so much that I decided to go for a 722.6 automatic trans out of a late CL600 with the same engine. It is an electronically controlled 5 speed automatic that fits behind the engine. A guy in Denmark makes a stand alone controller for it, complete with paddle shifters etc. which I'll be using now (
https://ofgear.dk/
).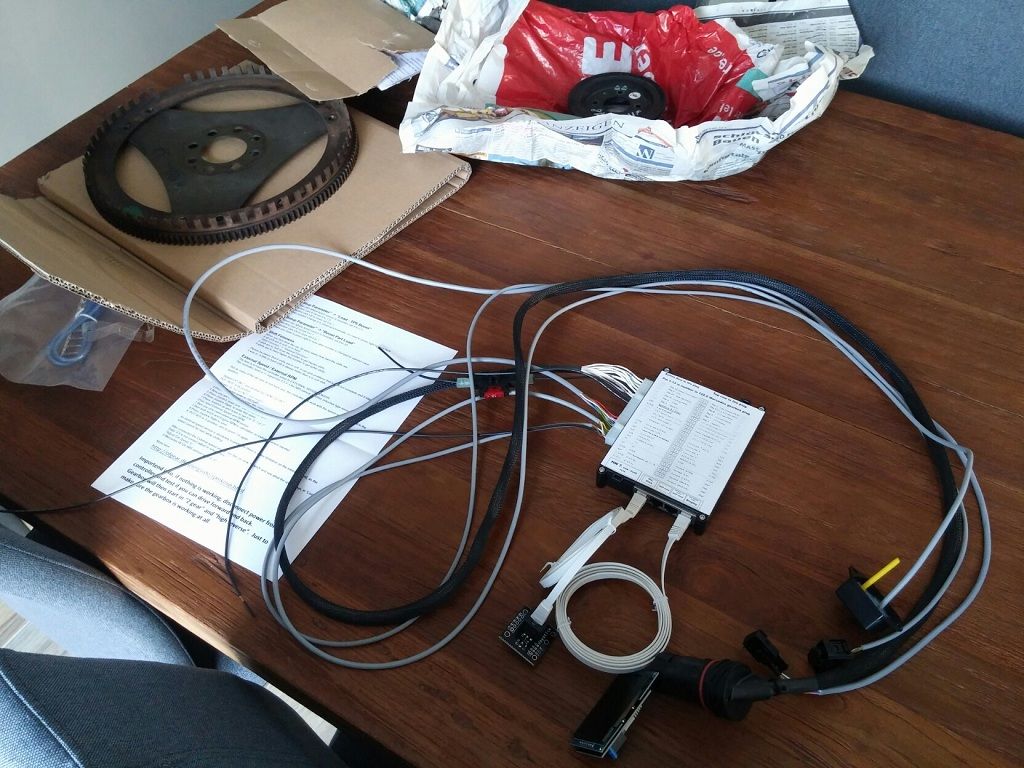 The engine is absolutely gigantic, 84cm long, 65 wide and about 60cm high. First problem is the oil sump is in the way. It's exactly where the Volvo crossmember with the steering rack is. I cut off the original sump and the oil pickup tube (the pump is all the way at the front) and am converting it to a front sump. Just need to find a drop down sway bar out of a V6 now somewhere.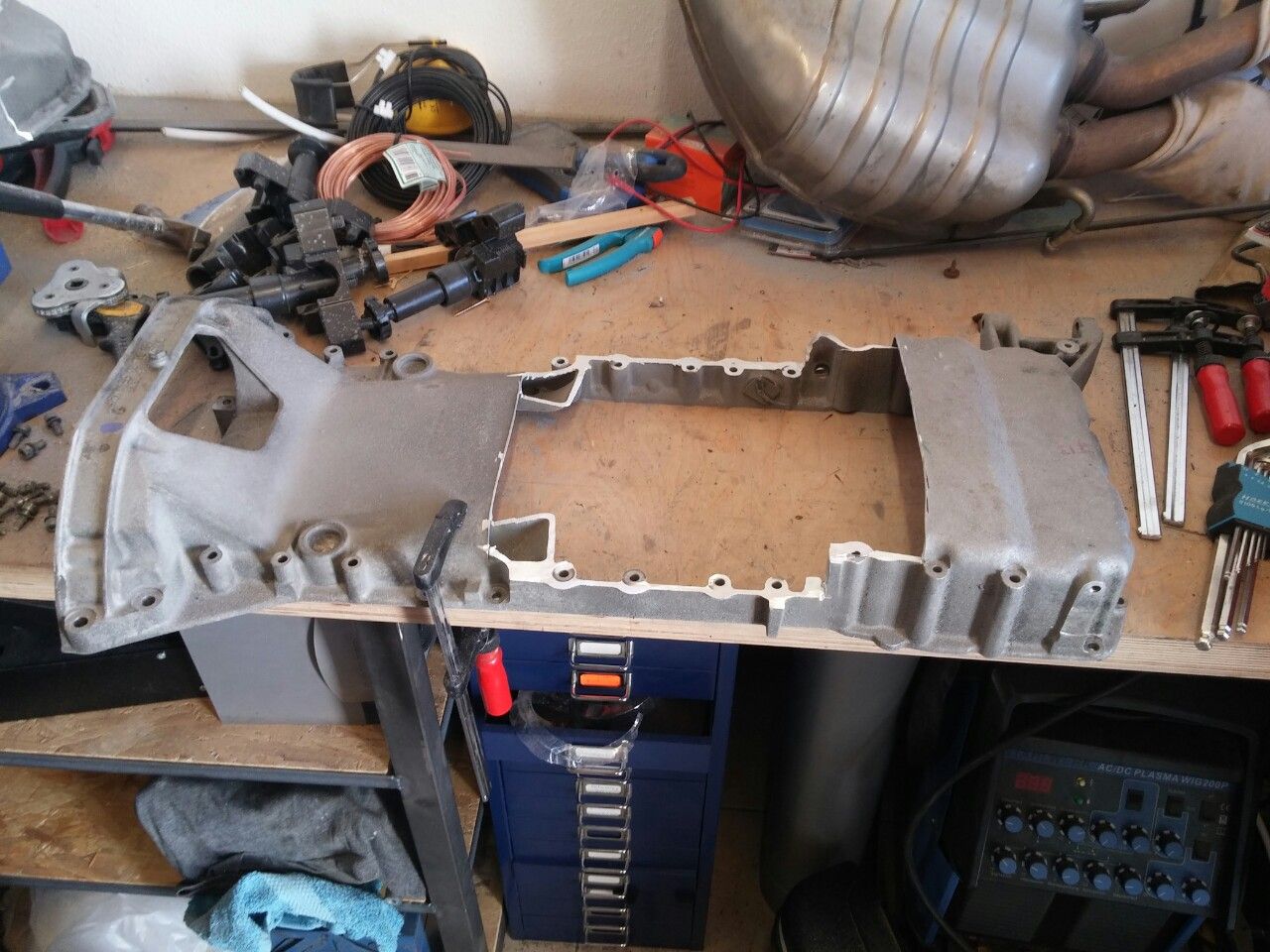 Even the flat 16V brake booster is in the way, so I got a hydroboost unit out of a Ford Mustang Cobra. The master cylinder on there is also nicely sized for the Porsche Cayenne brakes I'm planning to use. Today me and some friends got around to dropping it in and positioning it. Next up is making the engine mounts and trans mount.
It's about as far back as I can put it. It'll need a pusher setup for the radiator as there is not enough space for the fan anymore. I'll also have to move the throttle bodies more forward as they are right between the strut towers. Originally, it has electronic TB's, but I'm converting it to manual ones as I plan to run MS3Pro on it (also no more distributors). I won't be finished anytime soon as there is still a lot to do, but to be continued.
Last edited: