Joined

May 1, 2020
Location
I have recently bought my first project car, as well as my first project car, a 1981 pigskin pink volvo 242 b21a carbed, m46, coolant leak from water pump, possible oil leak from valve cover gasket
my plans for this build (which may change over the course of the build) include:
93+ b230ft or 93+b230+t (which ever I find first)
boost controller
350cc injectors
90+ manifold
2.5in exhaust/downpipe
ebay intercooler
some form of engine management (most likely amp'd microsquirt and dave barton harness)
a borg warner T5 swap (t5 4cl trans purchased, as well as all yoshifab adapter bits otw)
BNE suspension as well as other BNE goodies: panhard bar torque rods, quick steer correction, etc. for that extra low look (Brickballer (corey lane inspo))
repair rust around rear fenders: progress pics below.
swap 81 quad square headlights for seventy something quad rounds. (done)
repair brake lights (basically just fiddled with them and it started working( update left side tail lights suck now and are dimmer))
repair crank sunroof (done)
purchase new (maybe upgrade) radiator because it has mad holes in it
get a 84+ front lip and front bumper
have car painted (maybe repainted pink)
purchase a decent set of 1993-1995 ford explorer wheels (inspo kinda sorta from Brksquader on ig(I dont know his name or turbobricks tag))
I am exited to document and talk with yall about the build to come thanks for reading.
the current state of za car:
previous owners lovely exhaust solution: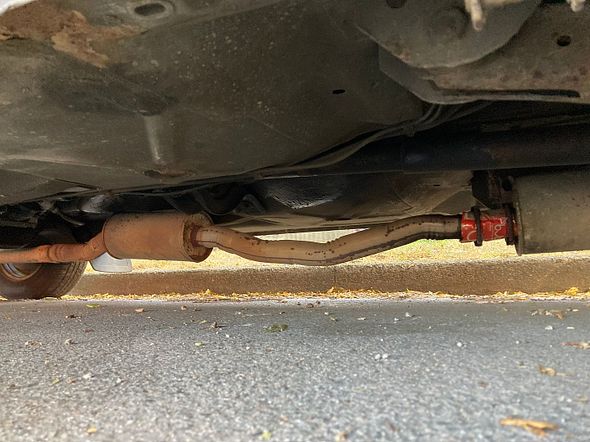 planning board fo tha whip: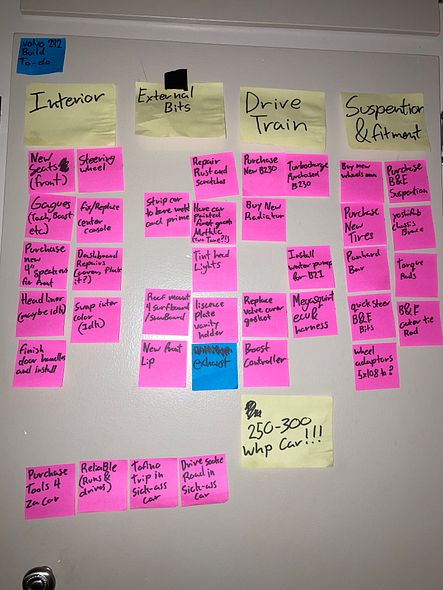 newly bought 4cl t5: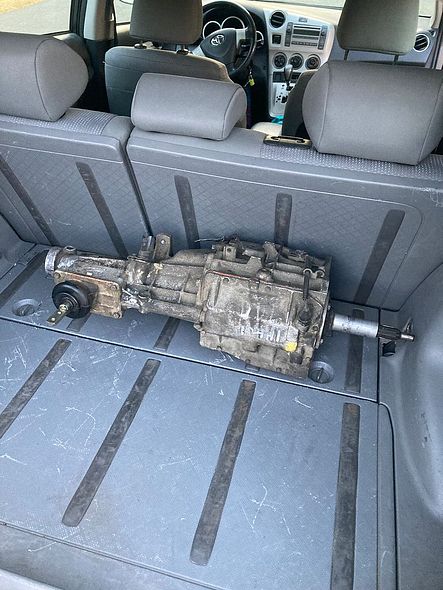 wheels for the future: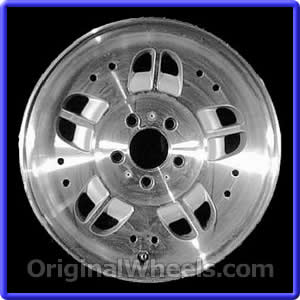 rust and the current progress as to repairs: (there is also more rust
)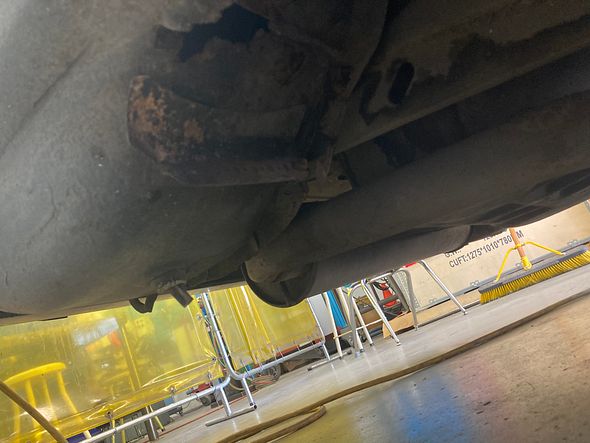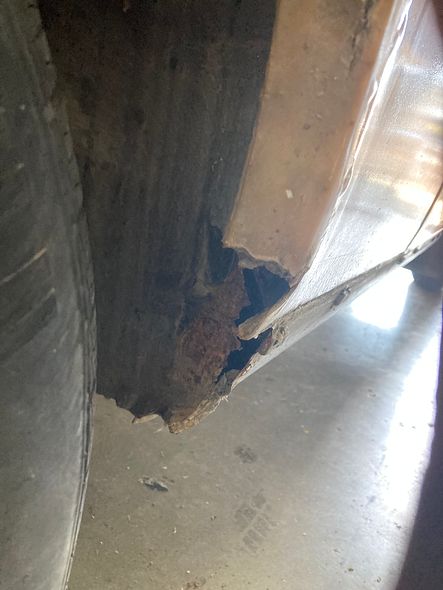 and then kinda just my favourite volvo build to date, my main inspo:
Last edited: